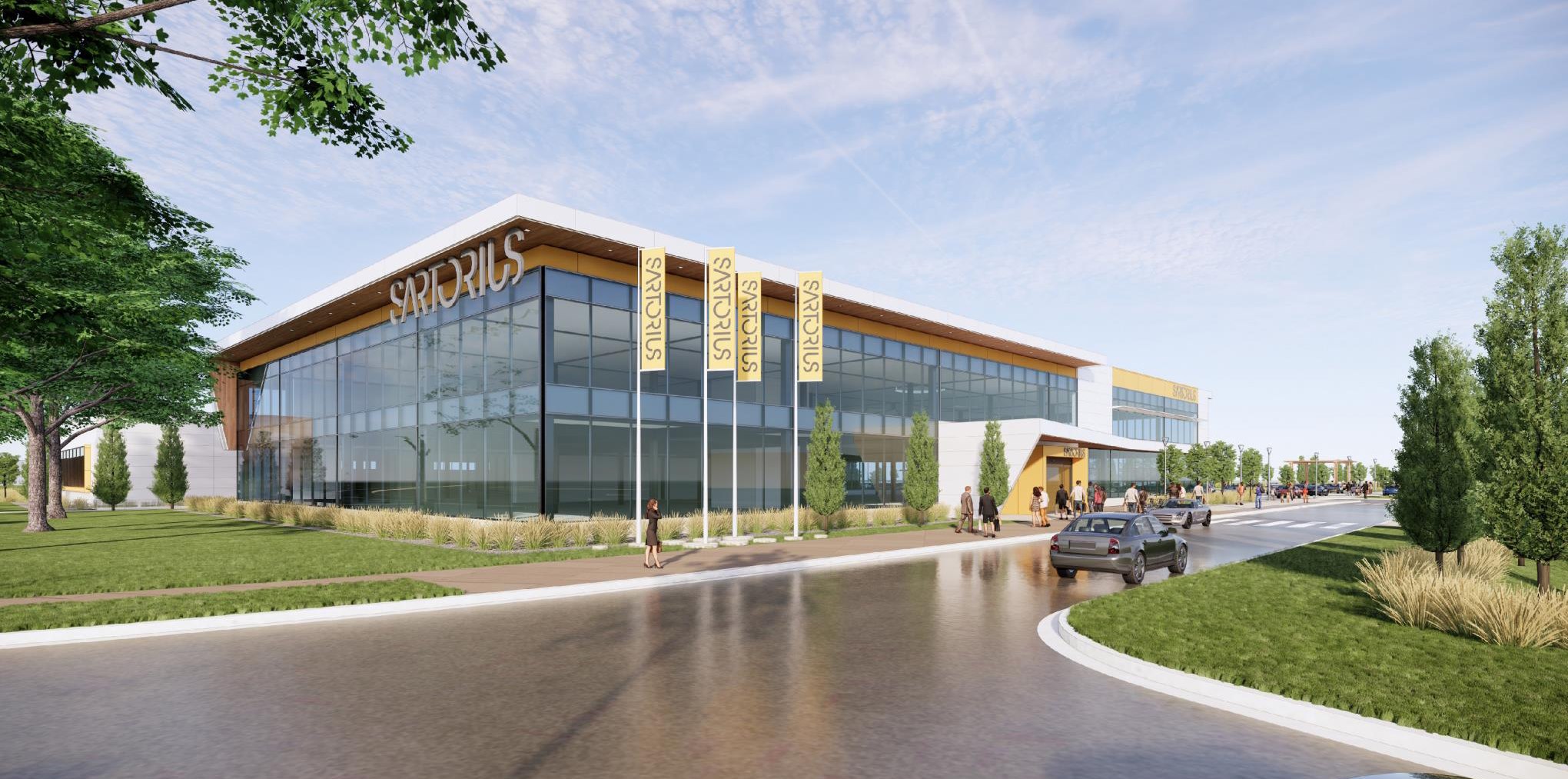 J.S. Vig to Build 130,000 SF High-Tech Facility
Article by Thom Phillips, Hobbs+Black Architects
As the economy slowed in the spring of 2020, an astonishing series of events began to unfold four thousand miles away in Göttingen, Germany. One of the world's most prolific biopharmaceutical companies was discussing their need for a centralized North American Operations Center to help support their rapid growth. During a national search that included Southeast Michigan, they contacted developer Portage Capital, LLC, who controlled an exceptional building site that seemed to have been waiting for this moment for 62 years.
While not a household Michigan name yet, The Sartorius Group is a leading international partner in the biopharmaceutical industry. Their primary mission is to provide the world better health through advanced medicines by helping biotech scientists and engineers develop and manufacture medications from the concept stage to production. Together with lab consultant iDesign Solutions and civil engineer Midwestern Consulting, Hobbs+Black is leading the design of this 130,000-sf research center in Ann Arbor Research Park.
Working closely with Sartorius to develop the project's cutting-edge aesthetics, Design Director David Nims created an elegant modern composition of horizontal metal panels and expansive glass that helps to convey the company's exciting and dynamic research culture. Program areas include Training, Engineering, Product Assembly, Labs and Administrative Offices. The architectural design concept continues to the site with amenities that include a tree shaded gourmet food truck plaza, trellised pergola and fire pits.
On October 5, The City of Ann Arbor Planning Commission unanimously approved our Site Plan Approval application. With City Council's support and approval, J.S. Vig Construction plans to break ground before winter with occupancy date in 2023! Stay tuned!!
Ann Arbor Planning Commission approves $57M 'flex-tech' project – mlive.com