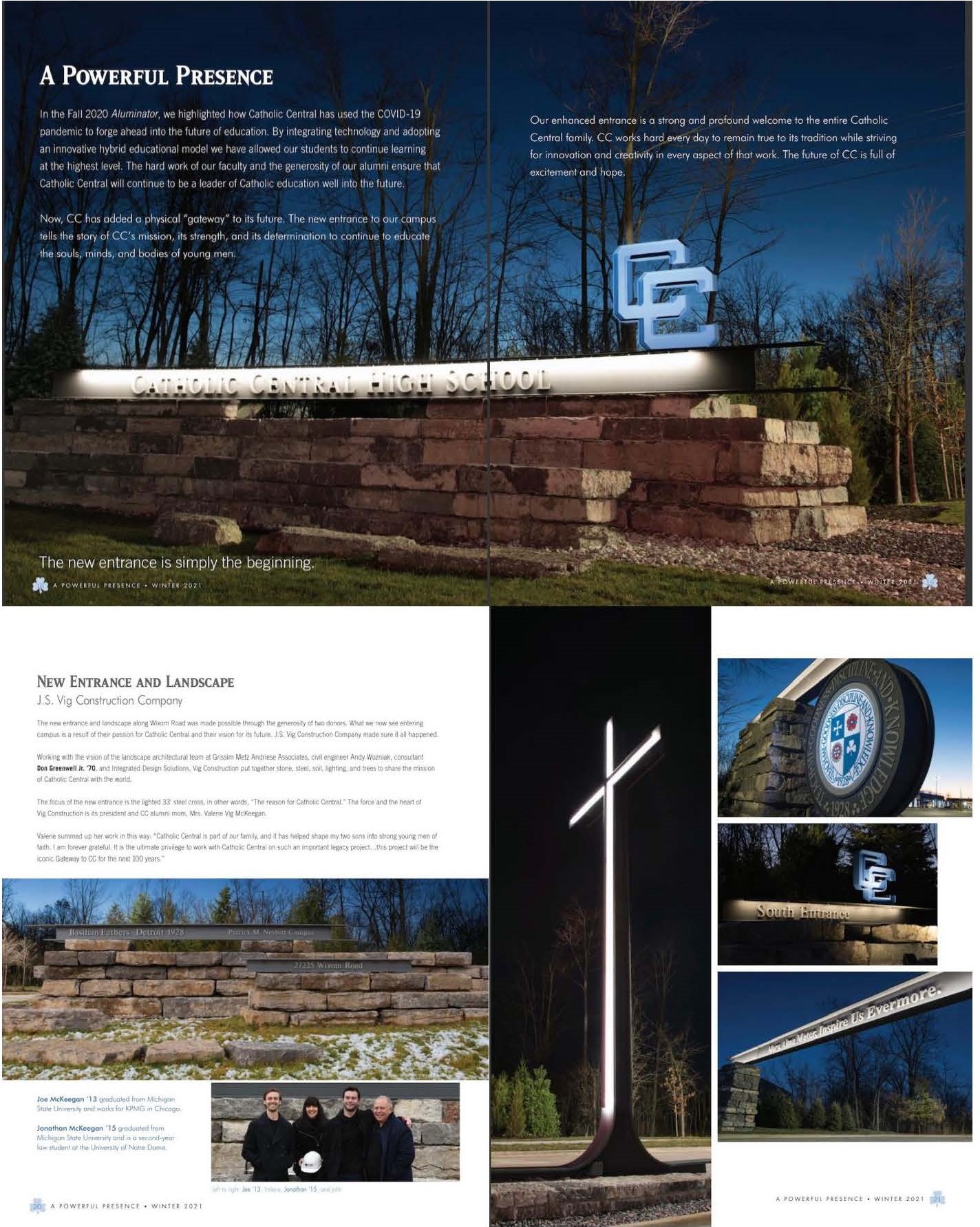 Detroit Catholic Central's New Entrance
We are proud to have this project featured in Detroit Catholic Central Alumni Association's Aluminator, Winter 2021 ! Please see below for an excerpt:
The new entrance and landscape along Wixom Road was made possible through the generosity of two donors. What we now see entering campus is a result of their passion for Catholic Central and their vision for its future. J.S. Vig Construction Company made sure it all happened.
Working with the vision of the landscape architectural team at Grissim Metz Andriese Associates, civil engineer Andy Wozniak, consultant Don Greenwell Jr. '70, and Integrated Design Solutions, Vig Construction put together stone, steel, soil, lighting and trees to share the mission of Catholic Central with the world.
The focus of the new entrance is the lighted 33′ steel cross, in other words, "The reason for Catholic Central." The force and the heart of Vig Construction is its president and CC alumni mom, Mrs. Valerie Vig McKeegan.
Valerie summed up her work this way: "Catholic Central is part of our family, and it has helped shape my two sons into strong young men of faith. I am forever grateful. It is the ultimate privilege to work with Catholic Central on such an important legacy project…this project will be the iconic Gateway to CC for the next 100 years."