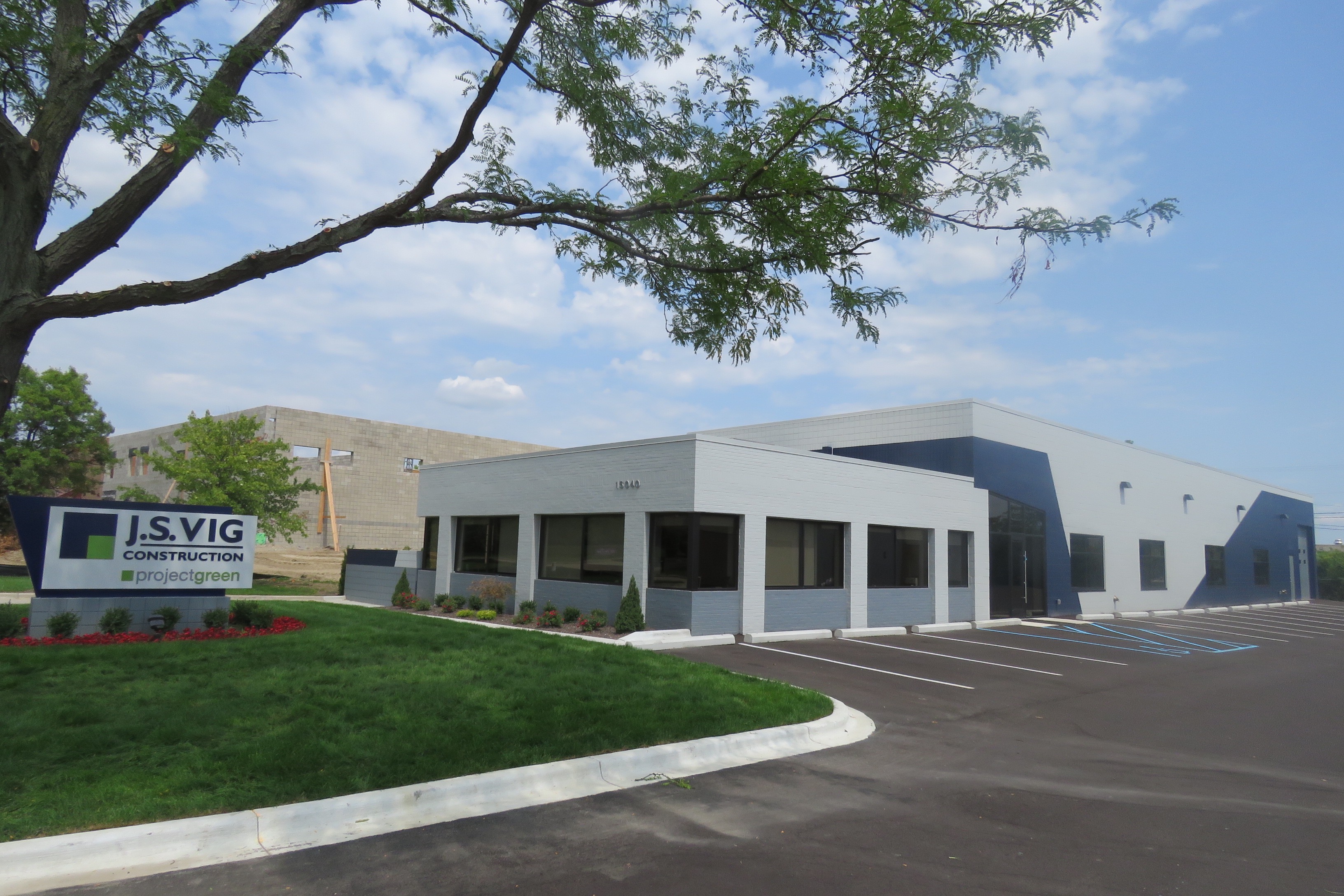 The Story of 15040 Cleat Street
J.S. Vig Construction Company has been serving southeast Michigan, completing over 1600 projects in 53 years. Industrial, office and commercial projects are located in Washtenaw, Wayne, Oakland, Livingston, Monroe and Macomb counties. A strategic decision was made to relocate to Plymouth, Michigan…the geographic center point of J.S. Vig projects.
Notable J.S. Vig projects include Schembechler Hall and the University of Michigan Football Performance Center, the Romulus Athletic Center, CitiBank Headquarters and Data center, Avis Farms Office Parks, NOAA Great Lakes Environmental Research Labs, U.S. Border Patrol Station, the Heinz Prechter Performing Arts Center, Hyatt Place Ann Arbor, 555 Old Woodward (Birmingham) and University of Michigan Golf Course Clubhouse.
J.S. Vig sought to purchase an existing building, because the company is focused on the sustainable building movement, which values preserving and restoring existing building stock. In 2008, J..S Vig constructed a LEED Gold-certified showroom and satellite office north of the University of Michigan Football Stadium. In 2018, J.S. Vig sought a more ambitious project for its new main office: converting an aging industrial tool operation into a class A, green office building. After the building was degreased, the shell was completely reconstructed. Windows and skylights added daylighting. State of the art mechanical, electrical and lighting systems were added. The manufacturing shop was converted to industrial, loft-style offices and collaboration rooms. Barnwood and sustainable finishes softened the industrial shell. The outcome was a building with exceptional energy efficiency, indoor air quality, daylight, ergonomic features, control of ambient noise and a state of the art technology backbone with 2 IT servers, diverse communication providers and full backup power systems.